Meet Our Team
Doctors
Dr. Rebecca Teal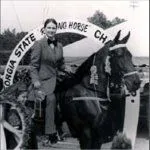 I was born in Lake Charles, Louisiana on December 20, 1960. My father was in the Air Force and our family moved about every two years. My mother took advantage of being stationed overseas and we traveled extensively. Consequently, I credit my father and mother with my love of travel, history, and reading. One of the earliest entries in my baby book was "loves to read and loves horses". Since the age of five, whenever I was asked what I wanted to be when I grew up, the answer was jockey first, veterinarian second. I obviously grew too big to be a successful jockey!
Although we could never own a horse because of moving so often, my parents always made sure I could ride. They promised that when my Dad retired, I could have a horse of my own. At the age of 11, I got my first horse, a Tennessee Walking horse. My parents paid his board of fifteen dollars a month and bought feed. I worked part time to pay for extras such as showing. I was the proverbial "horse crazy" girl!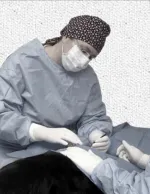 I graduated from Middle Georgia College with an Associate in Science degree in 1983 and the University of Georgia with a Bachelor of Science degree in 1985. I entered the UGA College of Veterinary Medicine in August of 1985 and graduated in May of 1989. Upon graduation I went to work with Dr. Bill Avra of Forsyth County Animal Clinic in Cumming, Georgia. I credit him with giving me the opportunity and confidence to practice as a mixed animal practitioner. Dr. Avra had opened Tri-County Animal Hospital in 1989 as a satellite of his clinic. Under his tutelage, I worked at Tri-County Animal Hospital and was able to purchase it in January of 1995.
My husband, Wesley Teal, is a retired Farrier. He supported us through school which allowed me to indulge my love of riding and showing Tennessee Walking horses. Our children are all four legged. We have several horses, one pot bellied pig, two cats, and two dogs. Our hobbies include horseback riding, blacksmithing, travel, reading, rollerblading, playing cards, watching movies, and art.
I love my job. Not only do I love working with the animals but also the people I have met through them. Some of my best friends were clients first. Forsyth County and the surrounding counties offer so much diversity that it is both a pleasure and a blessing to practice medicine in the area I now call home.
---
Dr. Lori Wyatt DaCosta
Dr. Lori Wyatt DaCosta is a Cherokee County native. She graduated Magna Cum Laude from North Georgia College in 1991 with a Bachelor of Science degree. In 1995, she graduated Summa Cum Laude from the College of Veterinary Medicine at the University of Georgia. She went to work at Tri-County Animal Hospital while still a student in vet school. Upon graduation, she became the second veterinarian on staff.
Dr. Wyatt DaCosta and her husband, Phillip, now live in Cumming with their three children Elijah, Isabella, and Gabreil. Phillip, once an amateur boxer, boxed on the 1992 Olympic team from Portugal. He also won two Golden Glove championships in the Featherweight and Lightweight divisions as well as competing in the World Boxing Championships.
Dr. Wyatt DaCosta enjoys horseback riding, rodeo, traveling, painting, and gardening. We are very fortunate to have her and value her both as a professional and good friend!
---
Dr. Ashleigh Wallace Huggins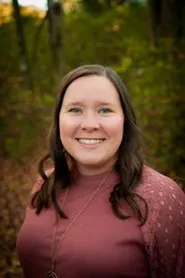 Dr. Ashleigh Wallace Huggins was born and raised in Powder Springs, Georgia. She attended the University of Georgia earning her Bachelor of Science in Agriculture as well as her Doctorate of Veterinary Medicine. Following graduation from vet school in 2009, she married her loving husband Joel. They now live in Cumming, Georgia with their two boys, Jackson and Davis, and their Golden Retriever, Dolly. Dr. Huggins enjoys days at the lake, cheering on the Georgia Bulldogs (GO DAWGS!), and spending time with family and friends. We are extremely proud to have Ashleigh on our team!

---
Sue Smith - Practice Manager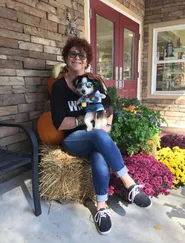 Sue lives in Dawsonville, Georgia with her husband Ed and her beloved pets. She enjoys spending her free time at the lake with her family and friends. Sue loves to travel but also enjoys a relaxing night at home spending time by the fire.
---
Client Service Representatives
| | | | |
| --- | --- | --- | --- |
| Joanne Kemp | Paula Neal | Stephanie Fogle | Stacey Goodner |
| | | | |
| --- | --- | --- | --- |
| Abby Pearson | | | |
---
Technicians
Tracie Blackwell - Veterinary Technician

Tracie comes from Austell, Georgia. Traveling extensively around the state during her childhood, she settled in Cherokee County with her husband Shane, her 4 house dogs, a cat, chickens, and raising beagles for hunting . Before joining the staff at Tri-County Animal Hospital in 1998, she held veterinary technician positions at Bells Ferry Animal Hospital and Etowah Animal Hospital. Her hobbies include art, gardening, movies, hiking, horseback riding ,and raising show quality chickens. Her animal skills are second to none!
| | | |
| --- | --- | --- |
| Sandy Schaschko | Leah Davis | |
Boarding Staff
Barbara Thomas - Kennel Manager
Athena Hurtado
Maddy Franco